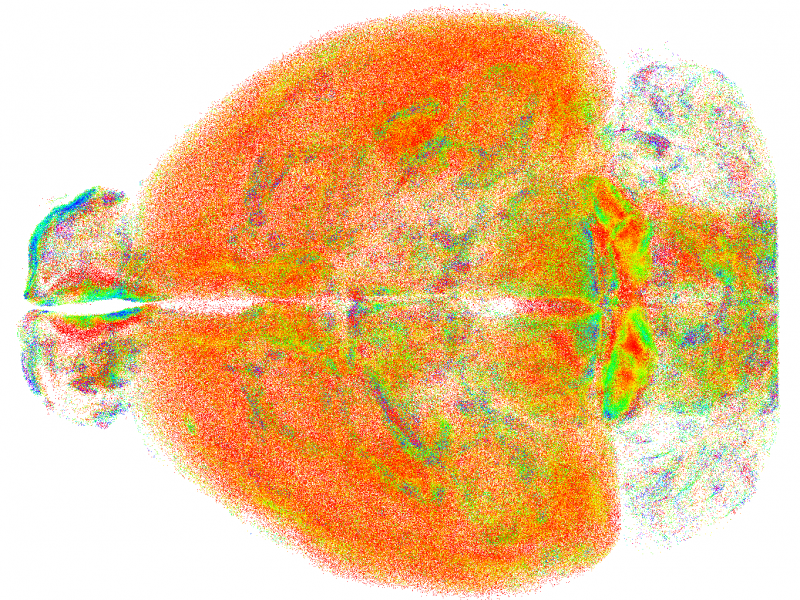 How does our brain work? Science has been trying to answer this question for some time and now a new optical technique promises to obtain high-resolution macroscopic analysis that will enable significant advances to be made in this strategic field of medical research. The technique was developed by a group of researchers from the Departments of Physics and Astronomy, Information Engineering and Biology of the University of Florence, the European Laboratory of Nonlinear Spectroscopy (LENS) and the National Institute of Optics of the National Research Council (CNR-INO).
The study, published in Nature Methods, describes the technique, called RAPID (Rapid Autofocus via Pupil-split Image phase Detection), which proposes a new integration of light-sheet microscopy able to correct in real time the misalignments introduced by the sample, making it possible to visualize and represent entire brains of mouse models with subcellular resolution. Today, the lack of instruments capable of analysing large volumes at high resolution limits the study of the brain structure to a rough level.
"The currently employed method of light-sheet microscopy, combined with chemical protocols capable of rendering biological tissues transparent," explained Ludovico Silvestri, lead author of the study and researcher in Physics of Matter at the University of Florence, "fails to maintain high resolution in samples larger than a few hundred microns."
"Beyond these dimensions," added Leonardo Sacconi, Senior Researcher at CNR-INO, "the biological tissue begins to behave like a 'lens', disrupting the alignment of the microscope and consequently making the images blurry. The new method," added Sacconi, "is inspired by the optical autofocus systems found in reflex cameras, where a set of prisms and lenses transforms the blur of the image into a lateral movement, which allows the alignment of the microscope to be stabilized in real time."
The new technique will have an important impact on neuroscience, enabling the quantitative analysis of brain architecture at the subcellular level and will also help study microglia, a set of cells with different functions whose shape varies according to the role they play. The first analysis performed with RAPID showed significant differences between various brain regions, paving the way for new studies on the role of this cell population.
RAPID was developed at the European Laboratory of Nonlinear Spectroscopy (LENS) by researchers from the Biophotonics Area. The study involved researchers from the University of Glasgow and the European Molecular Biology Laboratory in Heidelberg and was carried out within the European Flagship Human Brain Project of which LENS and CNR are partners.