An innovative, superabsorbent gel developed by a small startup in Apulia is giving an answer to the problem of obesity and the same technology seems to be promising for the treatment of a number of gastro-intestinal conditions such as Non-Alcoholic SteatoHepatitis, type 2 diabetes and Chronic Idiopathic Constipation. We are talking about Plenity, the hydrogel developed by Gelesis, a startup based in Calimera, near Lecce, and in Boston, which develops biotechnologies for the treatment of gastro-intestinal conditions and whose founders include Alessandro Sannino, professor of Polymer Technology and Biomaterials at the University of Salento. In summer 2021, Gelesis reached a "unicorn" valuation of 1.3 billion dollar in market value which allowed it to begin trading on Wall Street on 14 January 2022.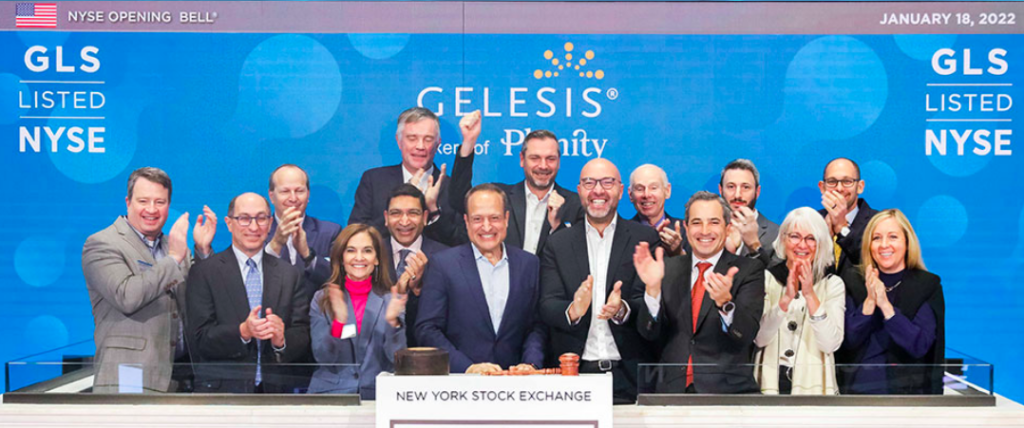 Plenity has received clearance from the Food and Drug Administration as an aid in weight managementand as of 1 December 2021 it is available across the United States to adults who meet the prescription criteria. The company has announced the appointment of leading health and nutrition authority Joy Bauer as Chief Nutrition Officer who, in this new role, will offer nutrition counselling to all those adopting Plenity as an approach to weight loss and will educate healthcare professionals about the product.
Gelesis has received support from Italy, including from the NOP Research and Innovation 2014-2020 which has provided 25 million euro the under Action "Thematic Projects – Key Enabling Technologies – KETs" through the Fund of Funds for Research and Innovation.
Specifically, the resources of the NOP Research and Innovation will be used to expand the innovative superabsorbent hydrogel platform technology through further research and clinical studies to transfer into a pre-industrial setting the initial research results which were incorporated into the Plenity prescription product. Plenity is currently proposed as an innovative weight loss aid for overweight or obese patients with a BMI of 25–40 kg/m2. The next step is to design, develop and test the efficacy and safety of new products for the treatment of gastrointestinal disorders such as Non-Alcoholic SteatoHepatitis (NASH), glycaemic control in obese patients with type 2 diabetes/prediabetes, and Chronic Idiopathic Constipation. The end goal is to obtain all the necessary authorizations and approvals by medicines regulatory authorities for all these products.
Gelesis, which led all research and technology development activities on behalf of the Group, as well as the production services of the products to be used in the clinical trials, will play an important role in the Group's transition from a purely research organization to a complex, industrial organization. The research activities are carried out at the Calimera site where a pilot plant will be built which will scale up hydrogel production and test continuous processing and will support further research on the hydrogel platform. The precommercial-scale manufacturing facility will later become an integral part of an industrial plant. The number of people employed at the Calimera site is expected to grow to 160 people in 2023, with the hiring of about 130 new employees.