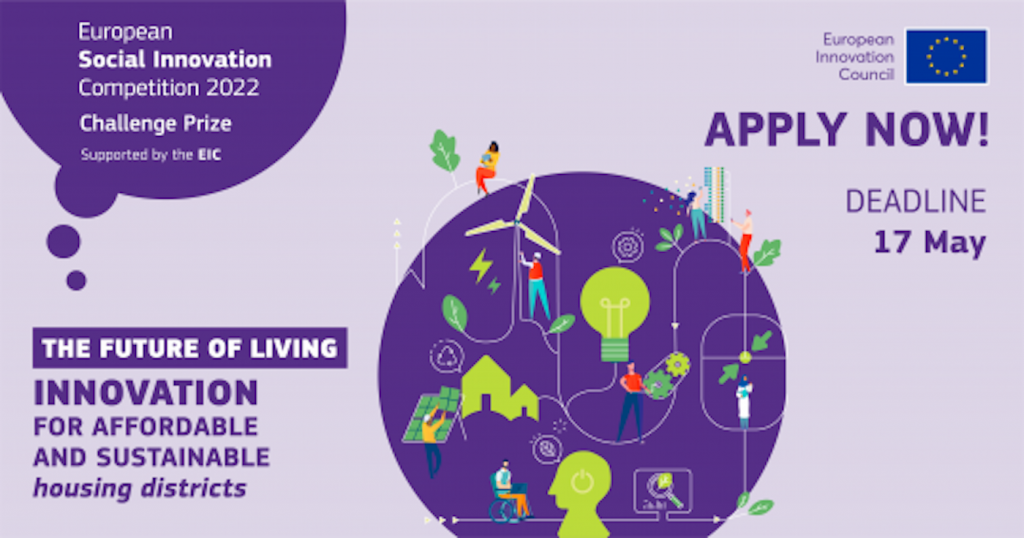 There is time until 17 May to apply for the challenge on sustainable living launched by the European Social Innovation Competition (EUSIC) 2022. The initiative, now in its tenth year, is promoted by the European Commission, with the support of the European Innovation Council (EIC).
This year's edition, entitled "The future of living, innovation for affordable and sustainable housing districts", fulfils the objectives of the New European Bauhaus with the aim of redesigning our current way of living to meet the goals of the European Green Deal. Launched in 2013 in memory of social innovation pioneer Diogo Vasconcelos, the competition awards three €50,000 prizes to support the best social innovation projects.
The competition aims to support European innovators in developing new ideas and working solutions that help shape our society. The Prize, in fact, recognizes innovation as a powerful approach to responding to the challenges of our time.
The 2022 challenge is open to projects with a particular focus on breakthrough, market-creating and deep-tech innovations able to shape the future of living for affordable, and sustainable housing districts.
Any natural person or legal entity from the EU and Countries Associated to Horizon Europe, the European Research and Innovation Programme, may apply.