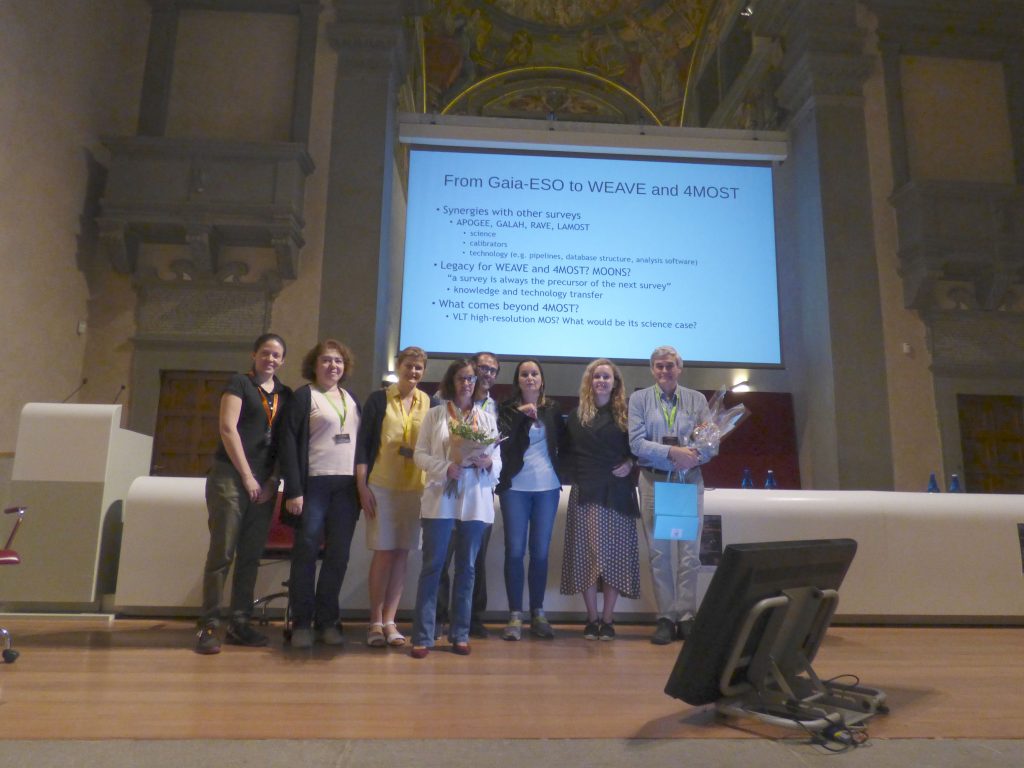 The European Southern Observatory (ESO) – the pre-eminent astronomy organization in Europe – has released the catalogue of the Gaia-ESO Survey (GES): a large spectroscopic survey carried out using the Very Large Telescope (VLT), the advanced astronomical observatory consisting of four telescopes located in the Atacama Desert, Chile. This was announced by the National Institute for Astrophysics (INAF), which plays a leading role in the initiative.
The catalogue contains the astrophysical parameters derived from the analysis of about 190,000 spectra resulting from the observations of almost 115,000 stars, of all spectral types and at all evolutionary phases, covering all major components of our Galaxy, the thick disc and the thin disc, the bulge, the halo, as well as open star clusters covering all cluster ages, from a few million to several billion years.
The catalogue is the result of the hard work of a large consortium involving more than 500 scientists in institutes across the world, mainly in Europe. The consortium was led by Gerry Gilmore, Institute of Astronomy, University of Cambridge, UK, and Sofia Randich, INAF-Arcetri Astrophysical Observatory.
"It has been a 12-year journey, from the first meeting at the Arcetri Astrophysical Observatory to the release of the final catalogue. We have successfully faced many challenges and difficulties. Gaia-ESO has produced excellent results and we expect that the scientific exploitation of the newly released catalogue will lead to many more. GES will leave an important legacy, both for the scientific aspects and in terms of expertise and methodology acquired. In the era of spectroscopic surveys, Gaia-ESO remains unique in many respects," said Sofia Randich, director of INAF- Astrophysical Observatory in Arcetri.
INAF played a key role in all the aspects of the survey, from the selection of the targets and planning of the observations to data reduction and analysis and their scientific exploitation.
The catalogue is available at https://www.eso.org/qi/catalog/show/393.
Fonte: INAF