The Innovation by Creative Economy (ICE) partnership was selected from five consortium proposals that responded to the call launched by the European Institute of Innovation and Technology (EIT) aimed at the creation of a Culture and Creativity Innovation Community. The mission of the winning proposal is to unlock the innovation potential of the cultural and creative sectors and industries and become a game changer for Europe's green, digital and social transformation. EIT Culture & Creativity will receive over 150 million euro from the EIT over two seven-year periods before becoming financially self-sustaining. Italy is involved in the German-led consortium through the National Research Council (CNR), the University of Bologna through "Una Europa", ART-ER, Cariplo Foundation and Fitzcarraldo Foundation.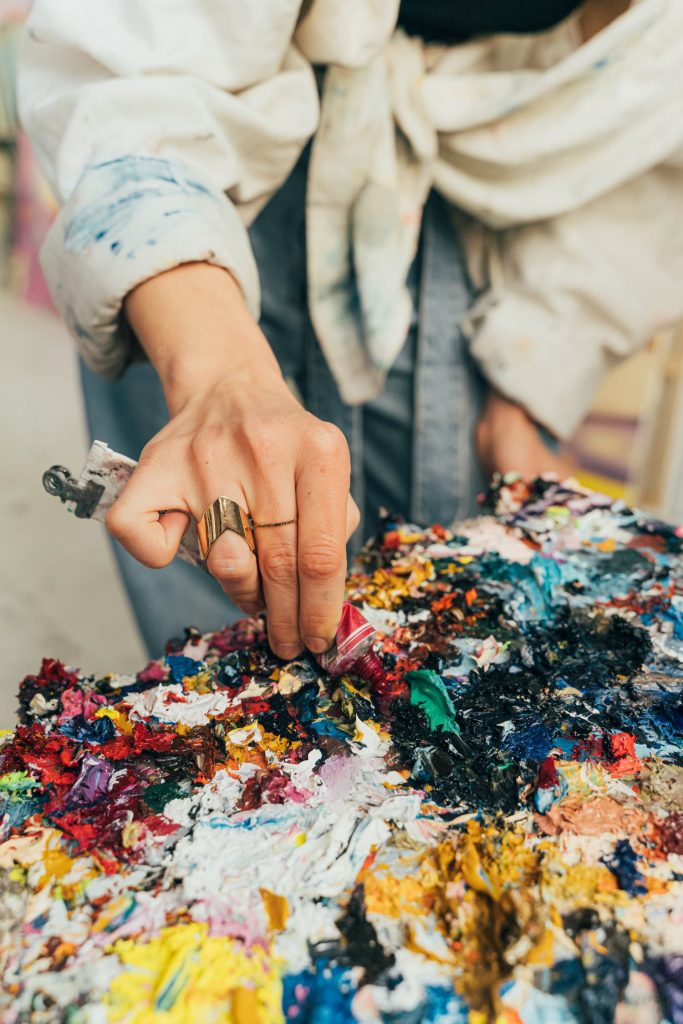 Specifically, ART-ER will host one of the six planned European co-location centres, while the CNR's Institute of Heritage Science (ISPC) will lead one of the programmes of the new EIT Innovation Community that will integrate research, culture and creativity to achieve the ambitious goal of launching a new "European Renaissance". A Regional Innovation Hub will be launched according to the EIT Innovation Community model in Southern Italy.
The CNR-ISPCwill act as a hub for the other CNR's Institutes that will contribute to the initiative with different knowledge and expertise: Institute for Research on Innovation and Services for Development (IRISS), Institute for the Study of Nanostructured Materials (ISMN), Institute of Cognitive Science and Technology (ISTC), "Alessandro Faedo" Institute for Information Science and Technologies (ISTI), Institute for Educational Technology (ITD). In the future, the CNR participation may be extended to include other institutions in its vast scientific network depending on the needs that may emerge and the expertise that may be required. The initiative also involves the TICHE (Technological Innovation in Cultural HEritage) Foundation ‒ also linked to the CNR ‒ which coordinates and manages the National Technology Cluster for cultural heritage technology.
"The fact that the ICE-Innovation by Creative Economy consortium won the call of the European Institute of Innovation and Technology for the creation of a Culture and Creativity Innovation Community is a great achievement for Europe's creative and cultural sectors," commented the Minister of University and Research, Maria Cristina Messa. "Italy has been recognized as having a key role in this field due to its uniqueness in terms of cultural heritage, design and cultural production. The European Institute's decision to invest in the cultural and creative sectors and industries is the result of repeated requests from Italy during the negotiations between the European Commission and Member States on the European Framework Programme for Research and Innovation. Also, the winning proposal was supported from the very beginning by the Ministry of University and Research and the Ministry of Culture: we worked together on the development of a national strategy. This is a model of public-private collaboration that will be a driving force for the future of the creative industries, aiming at an innovation of European culture through an interaction with the territory that also depends on the green and digital transition. The Italian partners will therefore work for the benefit of the entire country."
"A contribution in the spirit of open innovation and the full availability of research results, set to create new entrepreneurship, develop expertise and make institutions and communities aware of the ever-increasing social need for culture and innovation," said the CNR President Maria Chiara Carrozza. "The CNR will make available its research infrastructures engaged in social and cultural innovation, such as E-RIHS, the European Research Infrastructure for Heritage Science, and DARIAH ERIC, the Digital Research Infrastructure for the Arts and Humanities, both considered international reference points for the integrated management of knowledge, research methodologies and application of the most innovative technologies."