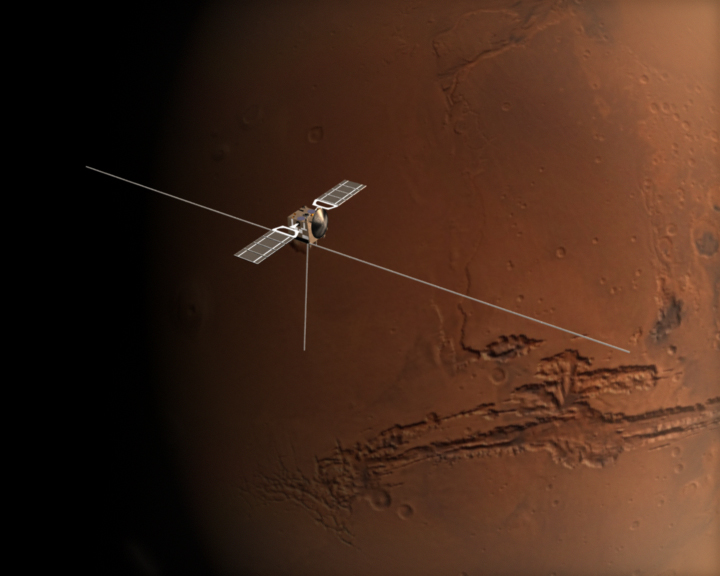 It is upgrade time for MARSIS, the Italian instrument on board the Marx Express spacecraft which has spent almost two decades searching for water on the Red Planet.
Developed on behalf of the Italian Space Agency (ASI) by Sapienza University of Rome in collaboration with NASA's Jet Propulsion Laboratory and operated by the National Institute for Astrophysics (INAF), MARSIS is a subsurface radar sounder that is able to probe the Martian subsurface up to a depth of 5 kilometres.
MARSIS is crucial in providing signals that researchers use to map the structure below the Martian surface. In 2018, the instrument enabled a team of scientists led by Roberto Orosei, INAF, to discover a lake beneath the ice cap in the planet's southern polar region. Two years later, a team led by Sebastian Emanuel Lauro and Elena Pettinelli, both from the University of Roma Tre, detected a complex system of saltwater lakes in the same polar region.
Now MARSIS is to receive a major software upgrade, as announced by Media INAF, which recently published an interview (ITA) with Andrea Cicchetti, INAF's Institute for SpaceAstrophysics and Planetology (IAPS), MARSIS Deputy Principal Investigator. The new software was designed together by the INAF team and Carlo Nenna, MARSIS on-board software engineer. Once implemented, it will allow the radar to see beneath the surfaces of Mars and its moon Phobos in more detail than ever before.
MARSIS is one of eight instruments on board Mars Express, the spacecraft of the European Space Agency (ESA)thatwas launched in 2003 to explore the planet Mars.
Source: INAF