The appointment of the governing bodies of Fondazione ICSC marked the launch of the Supercomputing Centre, one of the 5 National Research Centres envisaged by the National Recovery and Resilience Plan (NRRP). Proposed by the National Institute for Nuclear Physics (INFN), the new Centre can count on 51 founding members from the public and private sectors, from the world of scientific research and industry, distributed across the country.
The National Supercomputing Centre for High Performance Computing (HPC), Big Data management and Quantum Computing will be based at the Bologna Technopole: an innovation hub promoted by Regione Emilia-Romagna and supported by investment from the Italian Government and the European Union. The Technopole already hosts the Data Centre of the European Centre for Medium-Range Weather Forecast (ECMWF) and is soon to host the Leonardo supercomputer, managed by CINECA, and the INFN Computing Centre. The aim is to build a distributed and cross-cutting infrastructure to support scientific research and the production world in implementing the innovation and digitization of the country.
The Centre managed by Fondazione ICSC will receive almost 320 million euro – from Next Generation EU funds under the Education and Research Mission of the NRRP coordinated by the Ministry of University and Research (MUR) – of which 41% will be invested in Southern Italy. Specifically, of the total funding, over 100 million euro will be dedicated to personnel – an investment that is considered a priority – with female participation of at least 40%, and with nearly 16 million euro set aside for doctoral scholarships and, therefore, for higher education and the career of young people.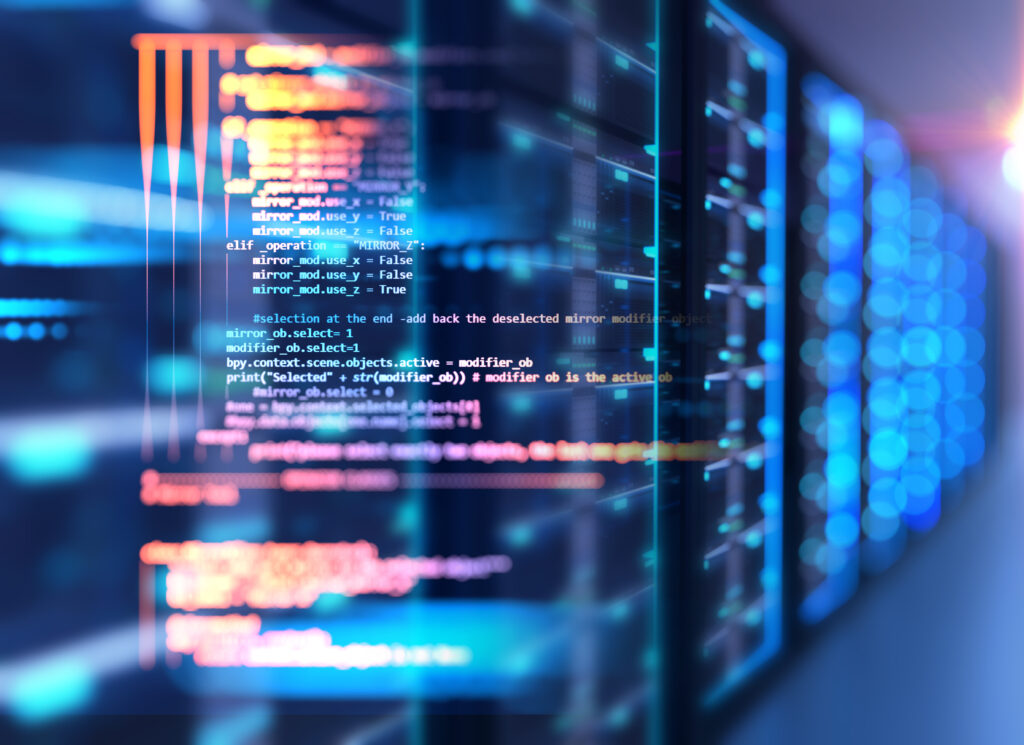 Storing, sharing, processing, managing and interpreting the huge amount of digitized data around which every human activity is organized pose priority challenges that need to be addressed for the advancement of knowledge, the management of social systems and the strengthening of Italy's competitiveness. The capacity to manage this data in a structured manner is essential for tackling key challenges for our society, such as protecting the environment, protecting personal and public health, building smart cities and for sustainable development.
The management of Big Data requires massive computing resources, the development of innovative technology solutions, such as quantum computers, and increasingly advanced mathematical and statistical algorithms and models. In this context, supercomputing, numerical simulations, artificial intelligence, machine learning, and frontier technologies are essential to encourage developments and discoveries by both industry and scientific research, and therefore for the economic and cultural growth of our society.
In this scenario, the National Supercomputing Centre intends to achieve three main goals: building an Italian supercomputing infrastructure, aggregating research and innovation resources in the most strategic sectors for the country, and acting as a national platform supporting scientific and industrial initiatives.
The Centre will carry out research and development activities in the field of high-performance simulations, computing and data analysis, starting from a world-class infrastructure capable of systematizing resources and promoting and integrating emerging technologies. Over the coming years, the Supercomputing Centre will implement solutions that will bring network speeds up to more than 1 Terabit/second and it will provide users with a cloud infrastructure for the management of activities at the frontier of scientific research and industrial development.
The new National Supercomputing Centre will focus, on the one hand, on the maintenance and enhancement of the Italian HPC and Big Data infrastructure, and on the other hand, on the development of advanced numerical methods and applications and of software tools to integrate the computation, simulation, collection and analysis of data of interest to the world of research and to the productive and social system.
By bringing together the best interdisciplinary expertise in science and engineering, the Centre will foster innovation, ranging from basic research to computational and experimental sciences for climate, environment and space; from the study of matter and life to medicine; from materials technology to information systems and devices.
The Centre will be organized according to the Hub-and-Spoke model, as provided for in the NRRP. The Hub – at the Bologna Technopole – will be responsible for validating and managing research programmes, whose activities will be developed and implemented by the Spokes and their affiliated organizations, including through calls open to research institutions and companies.
The founding members are: INFN, CINECA, GARR, National Research Council (CNR), National Institute for Astrophysics (INAF), National Institute of Geophysics and Volcanology (INGV), Italian Institute of Technology (IIT), Euro-Mediterranean Centre for Climate Change (CMCC), Fondazione Bruno Kessler (FBK), National Agency for New Technologies, Energy and Sustainable Economic Development (ENEA), Centre for Advanced Studies, Research and Development in Sardinia (CRS4), National Institute of Oceanography and Applied Geophysics (OGS), University of Bologna, University of Ferrara, University of Bari, University of Milano-Bicocca, Sapienza University of Rome, University of Rome Tor Vergata, University of Trieste, University of Padua, University of Pavia, University of Trento, University of Turin, University of L'Aquila, University of Naples – Federico II, University of Pisa, University of Florence, University of Catania, University of Calabria, University of Salento, University of Modena and Reggio Emilia, University of Parma, Polytechnic University of Bari, Polytechnic University of Milan, Polytechnic University of Turin, Scuola Normale Superiore (SNS), Sant'Anna School of Advanced Studies (SISSA), Autostrade per l'Italia, Engineering Ingegneria Informatica, ENI, Ferrovie dello Stato, Fincantieri, Fondazione Innovazione Urbana, IRCCS Istituto Clinico Humanitas, International Foundation Big Data and Artificial Intelligence for Human Development (IFAB), Intesa Sanpaolo, Leonardo, SOGEI, Thales Alenia Space Italia, Terna, UnipolSai Assicurazioni.