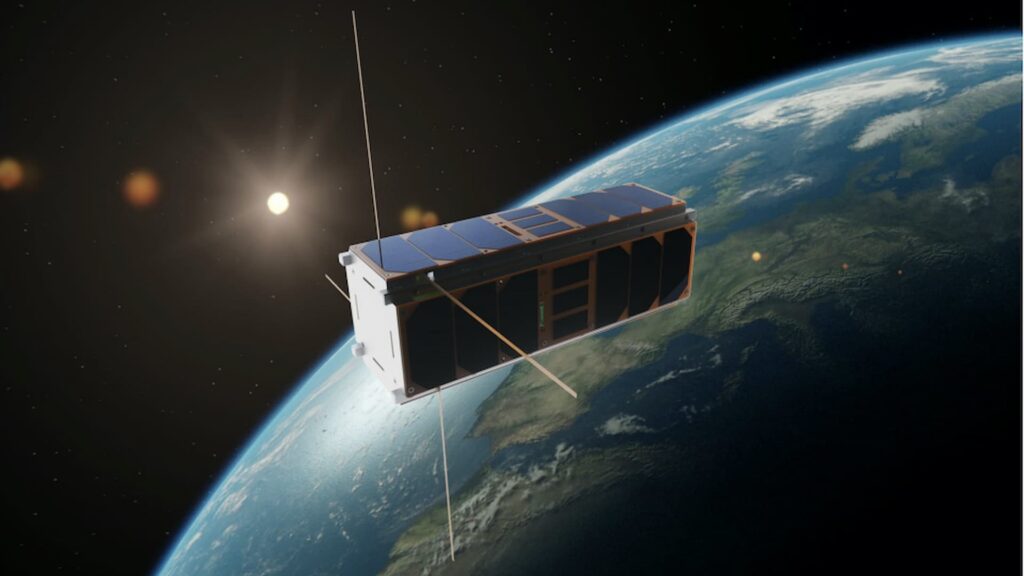 The operational life of the AstroBio nanosatellite, which was supposed to be just a few hours, extended to more than two weeks. The nanosatellite was released into space at about 6000 km altitude from the Vega C launcher, which lifted off last July from the European Space Centre in Kourou, French Guiana.
For more than 15 days during its journey at orbital altitudes dense with radiation, the signal sent out by AstroBio, loaded with scientific data, was loud and clear.
The nanosatellite, the result of a large and entirely Italian scientific collaboration, was developed by the Italian Space Agency (ASI), the National Institute for Astrophysics (INAF) and the School of Aerospace Engineering (SIA) of Sapienza University of Rome, responsible for the development, integration and operations of the platform, supported by the University of Bologna (UniBO) for the preparation of the experiment.
The CubeSat, developed under the guidance of the ASI, hosts a micro laboratory based on technologies able to provide a platform for the detection of biomolecules. Specifically, the primary objective of the mission was to perform an organic molecule detection experiment using an ultra-compact laboratory (Lab-on-a-Chip) under conditions simulating those of a space mission. In addition to microgravity conditions, the experiment was performed in an orbital environment characterized by a flow of highly energetic charged particles, including the hostile region of the Inner Van Allen Belts, with doses of radiation considerably higher than those naturally present on Earth and very similar to various deep space environments.
The scientific applications of AstroBio in the field of astrobiology range from searching for signs of life in planetary exploration missions to monitoring human health in manned missions.
"This project represents the continuation and in-orbit validation of what was developed and tested in the laboratory as part of the PLEIADES project, a collaboration among ASI, SIA and UniBO carried out between 2016 and 2019," explained Simone Pirrotta, Project Manager of the AstroBio mission and of PLEIADES. "With this further step in verifying its robustness and versatility, the device is a candidate to become a tool available to future robotic and human explorers who may find it useful or of interest to detect organic molecules in the surrounding environments."