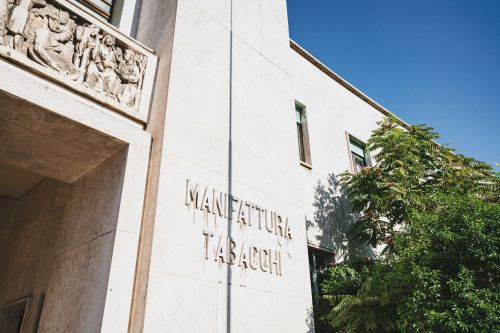 Italy, and in particular Florence, will host the European Research Infrastructure for Heritage Science (E-RIHS) aimed at aggregating, coordinating, making interoperable and accessible the best laboratories, physical and digital archives and cutting-edge technologies for cultural heritage across Europe.
The headquarters of the hub will be located at Manifattura Tabacchi: a former cigar factory currently undergoing one of the most important urban regeneration projects in Italy, thanks to Fondazione CR Firenze, which bought the headquarters and made them available in agreement with the National Research Council (CNR).
The CNR, coordinator of E-RIHS, negotiated with the founding states and received the European Commission's approval to establish this scientific infrastructure in Florence, an emblem of the Renaissance and the restoration of cultural heritage. E-RIHS will favour an interdisciplinary approach focused on innovation in the conservation and management of archaeological sites, monuments and works of art.
"We are proud that Italy, through its CNR, is leading the European Research Infrastructure for Heritage Science. And I am pleased that such an important scientific hub will be based here in Florence, where art will interact with science and technology," said Maria Chiara Carrozza, president of the CNR. "The synergy of the E-RIHS project will make it possible to address all issues related to cultural heritage: from restoration to accessibility, from conservation to enhancement, from monitoring to management, from protection to the tourist market. I believe that this centre will bring together the best expertise to carry out excellent research, creating a single international cutting-edge infrastructure for cultural, natural and archaeological heritage, with laboratories and centres in various locations across Europe offering access to high-level scientific instrumentation, innovative methodologies and databases."
In the Tuscan city, researchers, scientists, and professionals will have open and integrated access to the most advanced technologies for the study and conservation of cultural heritage.
"We are proud that our city has been chosen to host such a prestigious European facility as E-RIHS: a huge knowledge infrastructure that makes Florence a true world capital for restoration, research, innovation and higher education," said Luigi Salvadori, president of Fondazione CR Firenze.
The E-RIHS infrastructure is the result of more than twenty years of experience gained in projects funded by the European framework programmes for research and innovation in cultural heritage science, led by Italy through the CNR and which also involved Opificio delle Pietre Dure (OPD), the Universities of Florence, Bologna and Perugia, and the National Institute for Nuclear Physics (INFN).