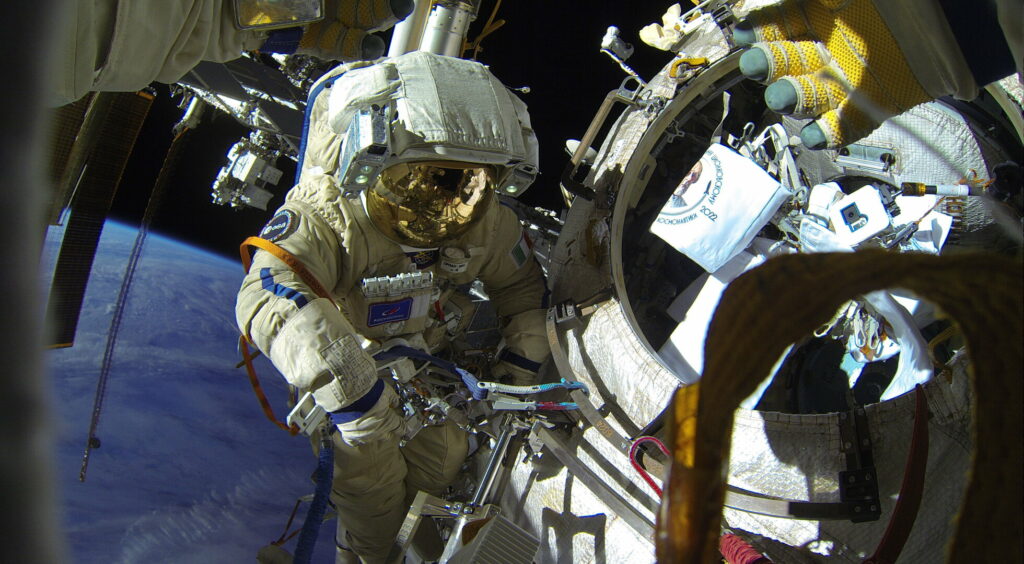 After almost six months in orbit working on board the International Space Station (ISS), ESA (European Space Agency) astronaut Samantha Cristoforetti returned to Earth alongside her Crew-4 colleagues – NASA astronauts Kjell Lindgren, Bob Hines and Jessica Watkin – in Crew Dragon spacecraft Freedom which splashed down off the coast of Florida on 14 October 2022.
This marked the end of Minerva, AstroSamantha's second mission to the ISS that began on 27 April 2022 when Crew-4 was launched into space on a SpaceX Falcon 9 rocket. The months in space were a period of intense scientific activity for the Italian astronaut, who supported numerous experiments, including six experiments of the Italian Space Agency,and carried out many more important activities.
During the Minerva mission, Cristoforetti served as Lead of the United States Orbital Segment (USOS),overseeing activities in the US, European, Japanese and Canadian modules and components of the Station. On 21 July, Samantha completed her first spacewalk, working alongside cosmonaut Oleg Artemyev on the European Robotic Arm: a project developed to "walk" between locations on the ISS, offering grappling, transport, and installation assistance for payloads.
The Italian astronaut assumed the role of commander on 28 September, making her the first European woman to hold the leadership position of the International Space Station. As commander, Samantha was responsible for the performance and well-being of her colleagues in space, maintaining effective communication with the teams on Earth and coordinating the crew response in case of emergencies. These new milestones marked the end, eight years after ASI's Futura mission, of AstroSamantha's second space expedition.
"It was an honour to have had the opportunity to see the Space Station again after almost a decade," said Samantha during the first news conference after her return that took place on 18 October at ESA's European Astronaut Centre (EAC) in Cologne.
"This complex outpost in orbit is of enormous value to humanity. I now have weeks of debriefings ahead of me on the results of the experiments I performed in orbit, and I will stay in touch with the Crew-4 astronauts who are in Houston."
ESA Director General Josef Aschbacher and Italian Space Agency President Giorgio Saccoccia, who both joined the press conference remotely, had words of praise for the activities carried out by Samantha.
"Welcome back Samantha," said Saccoccia. "You are a role model for younger generations. Your mission also had a strong symbolic value, it was exciting to see you working together with the other astronauts. Space activities are a symbol of peace and international collaboration."
"Samantha did a great job with her experiments," said Aschbacher. "She communicated science in space in an excellent way. Her mission was a success and she also had a number of firsts: she was the first European woman to carry out an extravehicular activity and the first European woman to take command of the Space Station."