University and Research Minister Anna Maria Bernini has announced that Italy is bidding to host the next-generation gravitational wave observatory named Einstein Telescope (ET), one of the largest and most ambitious projects identified by the ESFRI (European Strategy Forum on Research Infrastructure) roadmap as a research infrastructure of pan-European interest.
"We want to bring to Italy the Einstein Telescope, Europe's future gravitational wave observatory, for which we are in a competition with the Netherlands. This is an extraordinarily important project that will strengthen our country's leadership in the field of large research infrastructures, thanks to the National Institute for Nuclear Physics and all the players involved, and which will provide exceptional opportunities for the region," said Minister Bernini. The Minister also announced that the Ministry of University and Research (MUR) will set up a committee to support Italy's bid and that it will be chaired by Nobel Laureate Professor Giorgio Parisi.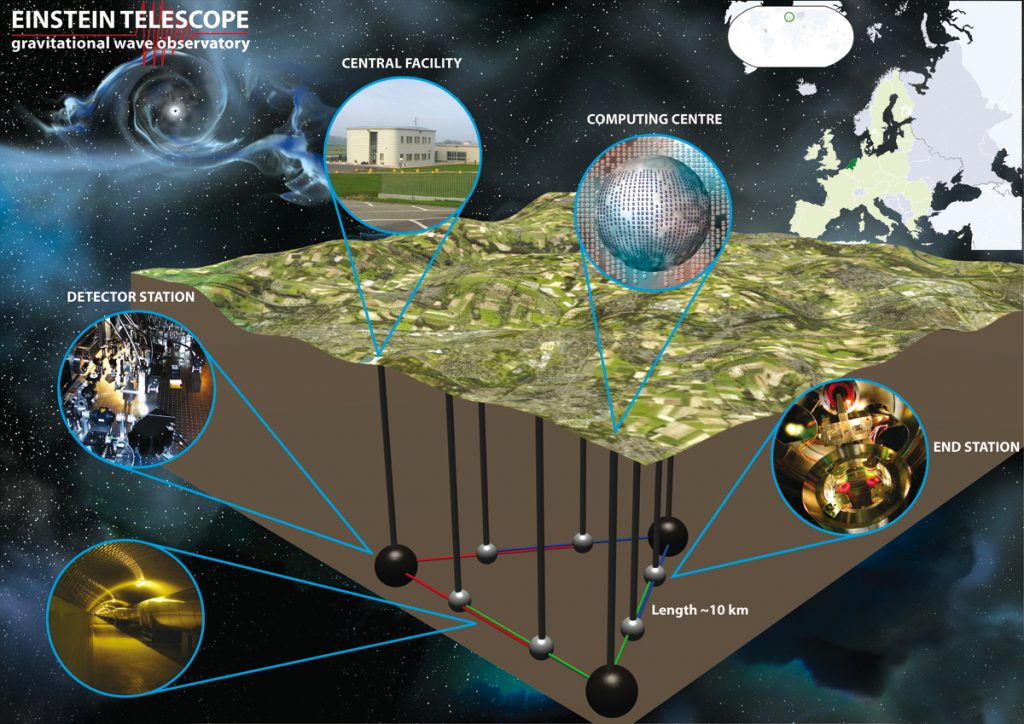 Italy's bid will be supported by the Einstein Telescope Infrastructure Consortium (ETIC). The consortium, of which the National Institute for Nuclear Physics (INFN) is both proposer and leader, was set up and financed as part of Mission 4, coordinated by MUR, of the National Recovery and Resilience Plan. With a total investment of 50 million euro, over the next 30 months ETIC will be responsible for the preparation and implementation of the feasibility study, the characterization of the candidate site for hosting ET– the abandoned mine of Sos Enattos in Sardinia – and the creation of a network of research laboratories for the development of the technologies that will be needed for the new gravitational wave observatory.
"It is of fundamental importance for our country to be well prepared for the scientific and technological challenge represented by the construction of ET. This is why ETIC is a strategic project: it offers the right conditions and the resources to carry out the research needed to develop new gravitational wave interferometry technologies needed to achieve the sensitivity required for ET, such as new systems for reducing seismic and thermal noise, innovative solutions in the fields of photonics, optics and electronics, and, finally, new mirror materials. Over the next three years, there will be many job openings for technicians and technologists, 48 in this first phase of the project alone," explained Michele Punturo, INFN researcher and scientific coordinator for ETIC.
INFN is involved in the project through the sections of Bologna, Cagliari, Genoa, Naples, Padua, Perugia, Pisa, Rome, Rome Tor Vergata and Turin, and through the Gran Sasso National Laboratory and the National Laboratories of Southern Italy. The other consortium partners are: Alma Mater Studiorum – University of Bologna, University of Cagliari, University of Padua, University of Perugia, University of Rome Tor Vergata, University of Naples Federico II, National Institute for Astrophysics, Sapienza University of Rome, University of Genoa, Gran Sasso Science Institute, University of Campania Luigi Vanvitelli, Italian Space Agency, University of Pisa.