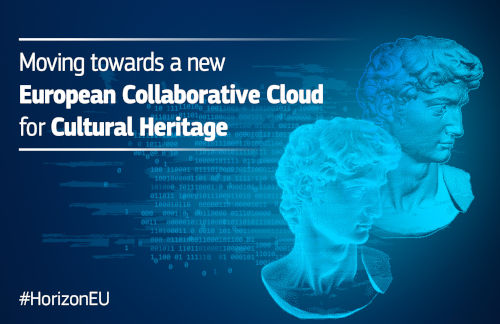 Safeguarding European cultural treasure is the goal of the European Commission which launched the Collaborative Cloud for Cultural Heritage: a joint initiative that will be funded with a budget of 110 million euros until 2025 under the Horizon Europe research and innovation programme.
The infrastructure will foster large-scale, transdisciplinary collaboration between cultural heritage experts – scholars, curators, archivists and museum professionals – by providing cutting-edge technologies for digitizing artefacts, studying artworks and documenting cultural heritage data.
In addition, the initiative will offer smaller museums and cultural institutions new opportunities to collaborate on joint projects using a secure and highly professional working space.
So far, only a small percentage – between 30% and 50% – of collections in Europe has been digitized. The statistics are even lower for three-dimensional representations of large cultural heritage structures and landscapes: basic elements for in-depth scientific research.
Furthermore, most of the standards in use are not uniform, traceable or secure, representing a risk for our continent's tangible and intangible cultural treasure. The new project aims to make up for the delays while promoting European leadership in the sector, capable of creating value and benefits for all citizens.
Professionals interested in the initiative are invited to attend the information event which will take place online on 15 March 2023. Participation is free of charge upon registration on the dedicated webpage.