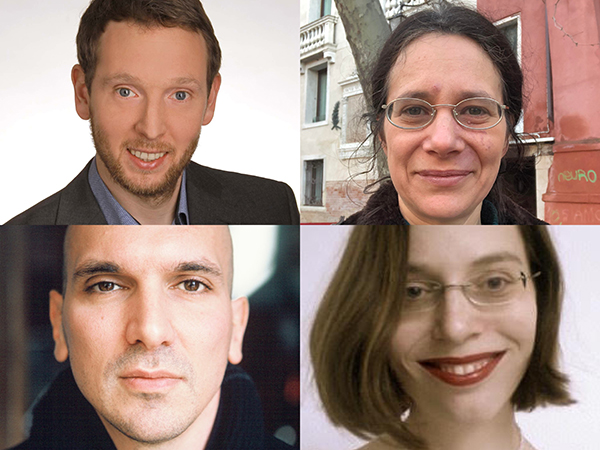 As many as 21 Italian projects have won 2022 European Research Council (ERC) Consolidator Grants, with an increase, compared to last year, in the funding obtained by laboratories located in Italy. Four of these projects will be hosted by the Ca' Foscari University of Venice, two in particular will contribute to the attraction and return to Italy of researchers currently working in Europe.
This is an all-time record for the Venetian university, with more than 7 million euros received under the ERC funding scheme that supports excellent scientists who are consolidating their own independent research career or team.
"This is an important result not only for us but for the entire Italian university system, which proves to be competitive and attractive in Europe and worldwide. We should be proud of this achievement and continue to promote excellence in research," commented Tiziana Lippiello, Rector of Ca' Foscari University.
The areas covered by the funded projects range from visual anthropology to the history of machine learning, from the adoption of innovative methods for the analysis of Antarctic ice to communication in the Ancient Near East.
With her CowDom project, Valentina Bonifacio will adopt ethnographic research techniques to study the role of the human–cattle relationship in the evolution of postcolonial South American society. Pascal Bohleber will use Artificial Intelligence tools to decipher, in unprecedented detail, the information contained in Antarctic deep ice cores.
In addition to supporting the projects of scientists already active at Ca' Foscari University, the grants will bring to Italy an archaeologist from Bern University and an Italian professor of media philosophy from the Karlsruhe University of Arts and Design.
Specifically, Annick Payne will focus on the communication between three Anatolian cultures that lived in neighbouring territories – the Lydians, the Luwians and the Phrygians – between 1200 and 546 BC. She will analyse the sources using a combined semiotic and narratological approach to examine their structure, meaning creation processes and dissemination. Matteo Pasquinelli's AIMODELS project will advance the historical epistemology of Artificial Intelligence, shedding light on algorithmic modelling in the context of knowledge techniques and systems, between technological innovation, scientific mindset, new forms of cultural production and labour automation.