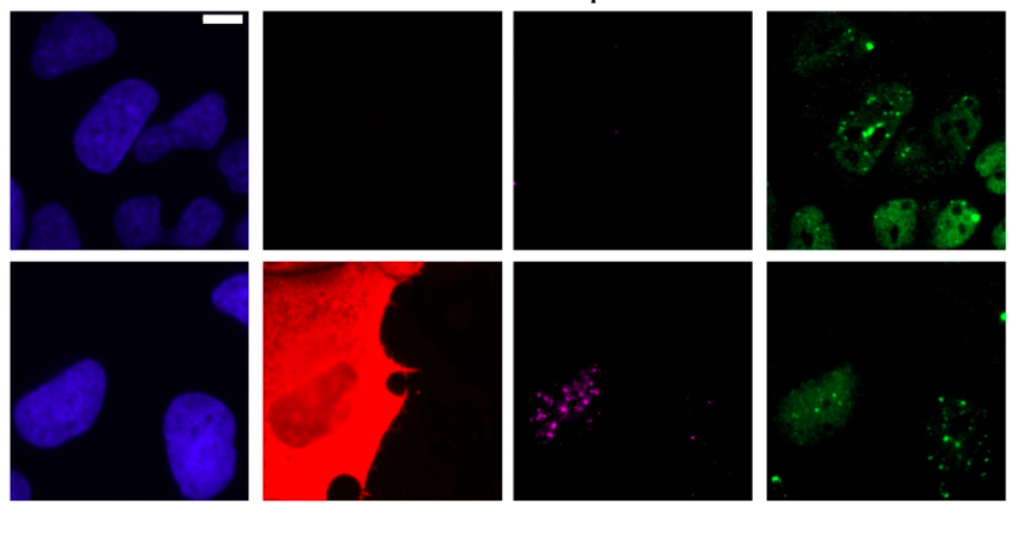 SARS-CoV-2 is the RNA virus, responsible for the COVID-19 pandemic, which alters several cellular pathways. The mechanisms underlying these processes remain unknown. A study recently published in the prestigious international journal Nature Cell Biology shows that the new coronavirus causes DNA damage and elicits an altered response to this damage.
The research was conducted by a large group of scientists from Italy's leading centres in the study of the molecular basis of COVID-19: IFOMETS-Institute of Molecular Oncology, ICGEB-International Centre for Genetic Engineering and Biotechnology, National Research Council's Institute of Molecular Genetics (IGM-CNR), IRCCS San Raffaele Hospital in Milan, University of Padua, Carlo Besta Neurological Institute, University of Palermo and University of Trieste.
The researchers investigated, in particular, how the "hacking" by the virus takes place at the cellular level. ICGEB researcher Alessandro Marcello explained: "We have observed that when the virus replicates in infected cells, it rapidly depletes the precursor resources needed for nucleic acid synthesis. This causes damage to cellular DNA that must be repaired. At the same time, certain proteins of the virus, called Orf6, Nsp13 and N, interfere with cellular repair mechanisms inducing cellular senescence and the production of inflammatory cytokines. The so-called 'cytokine storm' underlies the pulmonary pathology characteristic of COVID-19, but also the neurological symptoms we find in 'long COVID', which can persist long after infection".
The work carried out by the researchers is not limited to understanding the molecular mechanisms, but lays the foundations for a therapy that can alleviate the complications of the infection, especially long-term ones.
"It is important to point out that cellular senescence and chronic inflammation underlie the processes of ageing, both physiological and pathological, and, in fact, many scientists are finding more and more evidence that accelerated ageing is associated with severe COVID-19", said Fabrizio d'Adda di Fagagna, IFOM and IGM-CNR researcher, corresponding author of the study, who added: "In this sense, it will also be important to study the correlation between our findings and conditions such as long COVID to develop new drug treatments that limit the effects of this disease".