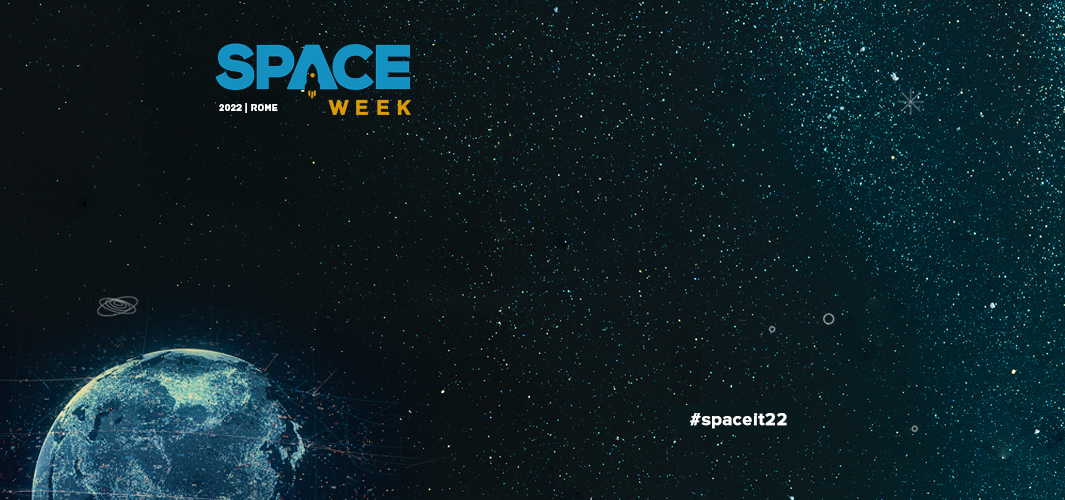 Date
09 - 10 Nov 2022
Expired!
2022 Space Week – Beyond the Horizon 
On 9 and 10 November 2022 the fifth edition of SPACE Week will be held. The conference is dedicated to research and innovation in the space sector and is organized by APRE (Agency for the Promotion of the European Research) and ASI (Italian Space Agency) that will host the event in its headquarters in Rome.
The two-day programme includes a number of key events, the first one being the National Horizon Europe Info day that will present the new vision of Space within the EU key funding programme for research and innovation.
Other key events will be the Copernicus International day, with workshops dedicated covering several topics in the space services and technologies applications followed by a look into the European Space Programme and the opportunity on the European Defence Fund (EDF), as well as a brokerage event, offering the possibility to conclude new international cooperation technology, business and research partnerships.
The event will be in English and is dedicated to research centres, SMEs, universities, large industries, incubators, start-ups, innovators, policy makers, space agencies, institutions, investors, associations and all stakeholders in the space sector.
Participation is free of charge but registration is mandatory. Further information on registration and agenda is available in the section focused on Space Week 2022 of the APRE website.