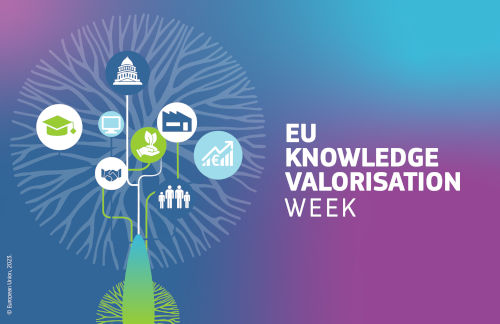 Date
25 - 28 Apr 2023
Expired!
Knowledge Valorisation Week 2023
In the European Year of Skills, the EU Knowledge Valorisation Week 2023 will be held online from to 28 April 2023. The event is organized by the European Commission together with the Member States and some stakeholders that have offered to share their best practices through an open call.
During this initiative – focused on the valorisation of knowledge for sustainability, management of intellectual assets and industry-academia cooperation – young researchers and innovators will receive hands-on training to develop their skills in intellectual property management.
This online event will be a unique opportunity for a high number of attendees from different areas – from academia to business, politics or society – to exchange their experiences.
Further information is available on the dedicated page.